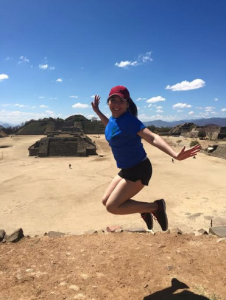 Millions of college students spent their Spring Break diving into a beach in an exotic locale with friends, all in an effort to take a much-needed break from their academic studies.
But Janice Mendoza wanted to do something different. And she did.
Janice, an MSU TRIO SSS student who is a rising sophomore, spent her Spring Break in Oaxaca, Mexico, where she volunteered at a local day care site that serves impoverished families of the community.
"To have the opportunity to not only study abroad, but to also volunteer at the day care has been such an eye-opening experience. Before going on this trip, I didn't realize how truly fortunate I am to be able to attend Michigan State University as a TRIO student. In this city, I was surrounded by people who were living in true poverty, and I knew they wouldn't have the same opportunities that I have been granted." – Janice
*****************************************************************************